Food Safety and Quality Made Simple.
Alden makes it fast, easy, and affordable to test food and environmental samples!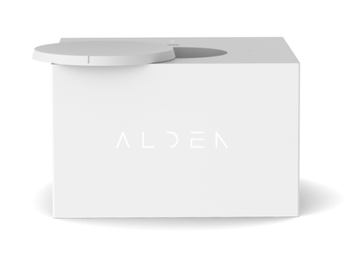 Alden Membership
The Alden membership enables food processors to test samples on-demand for fast, easy and affordable test results that make quality, regulatory compliance and routine testing easy for you, and informative for your customers.
Every Membership includes:
Safety and Quality Testing
Microbiological (pathogen) testing for product and environmental samples to enable our members to produce the highest quality products, remain in compliance and protect customers.
On-Demand Testing
Place an order, collect your sample, and have your sample picked up on the same day.
Online Test Ordering
Easily order tests from our online E-commerce store.
On-Site Pickup
Alden will come to your facility and pick up your samples so you don't have to worry about shipping.
24-Hour Results
Guaranteed next-day testing results delivered digitally and via email.
Complimentary Confirmation Tests
Don't pay hundreds of dollars for a presumptive positive confirmation test.
Certificate of Analysis
Create, share, and save digital Certificates of Analysis (COA) for every order.
Chain of Custody
Ensure the safety and quality of your production lots with real time tracking and tracing of samples and test results. .
Certified Results
Alden's laboratories are CLIA approved, which meets the requirements for the ISO/IEC 17025 standard. Testing methods used by Alden are accredited by AOAC International.
Coming Soon...
Guaranteed 12-hour turnaround time for microbiological testing!
On-Site testing with guaranteed 6-hour turnaround time!

USDA Support
The development of Alden has been supported and funded by the United States Department of Agriculture (USDA) National Institute of Food and Agriculture (NIFA). As a result, the Alden platform was developed to account for USDA and FDA initiatives and regulations including HACCP, FSMA and the "New Era of Smarter Food Safety".
Ready to get started? How about a Free Trial?